The Poquoson Yacht Club is a club of boating enthusiasts and good friends on the Virginia Peninsula. Our club building and pier are located at the end of Messick road in Poquoson, Virginia, on the Back River opposite Langley Air Force Base (home of Air Combat Command), NASA Langley Research Center, and Hampton, Virginia.
The original club building was severely damaged by Hurricane Isabel. It was demolished and a new building was constructed on the same site.  The Club House is located just to the left of the photograph above--looking east from our parking lot--toward the confluence of Back River and the Chesapeake Bay.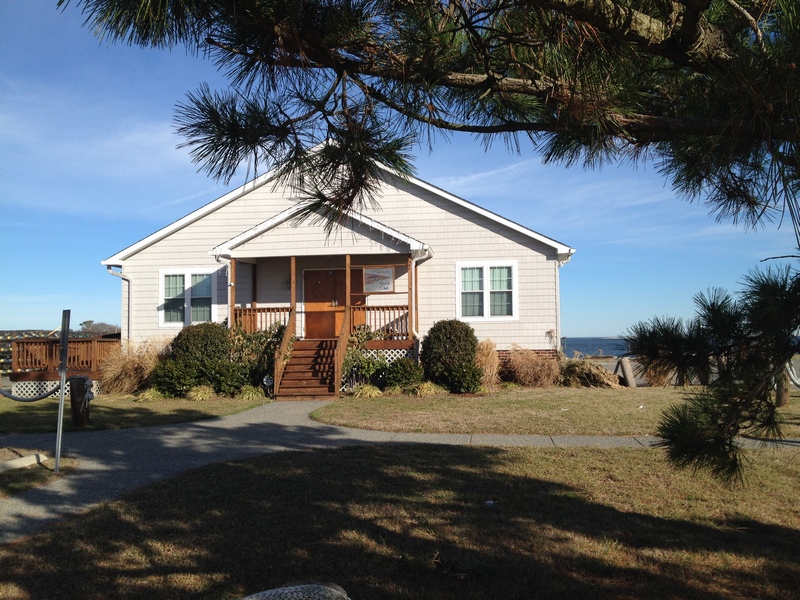 p-001
 Our activities are mostly social, at our club on Messick Road. Boating activities begin in the Spring and last until our popular Lighted Boat Parade and Santa's arrival on the Saturday after Thanksgiving.
Many of our members own boats and participate in summer group trips around the Chesapeake Bay and occasionally the waters of North Carolina.
PYC welcomes new members. For information on becoming a member of the Poquoson Yacht Club  you can call the Membership Chairman Krista Forrest at 757-868-0457, leave a message and she will return your call. Our initiation fee of $500.00  and annual dues of $520.00 make this club affordable to all.
We have regular Friday night snack bar and Happy Hour, where members enjoy pool, darts, TV, and just conversation, along with a home cooked supper.
Four times during the year the club conducts  a Membership Meetings which includes a pot luck dinner or pizza. These meetings are used to keep the membership informed about what is happening in the club and upcoming events.
Events during the year usually include steak night cookouts, wine & cheese party, golf and pool tournaments, Chili Cook Off,  Sea Feast and various other parties and dinner dances, Christmas Boat Lighting and Christmas Dinner Dance.
Click on "What's Happening" to see what is going on right now!