Christmas Party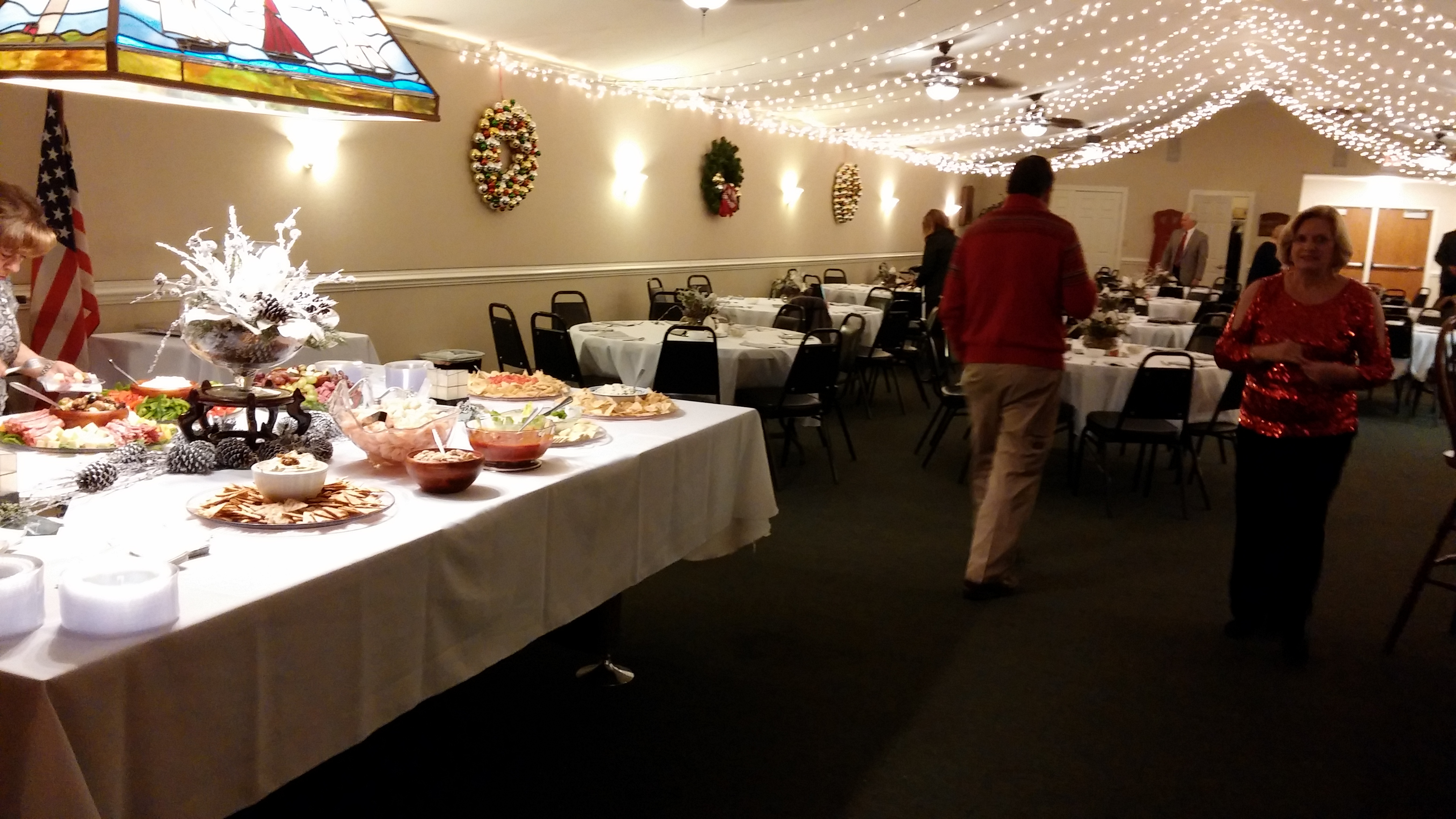 The club was decorated beautifully and there were more hor d' oeuvres than could possibly be consumed. They were so tasty and copious, many did not have room for the meal!  Frank and Shawn prepared a dinner of rolled chicken with rice and vegies served in portions that challenged even Roy Schenck to consume it all.
All went without a hitch until the absent minded outgoing commodore failed to acknowledge the decorating committee and the co-chairmen of the event--apologies ladies and gentlemen!   Angie Armentrout and Terri Fredricksen were co-chairs while Penny Schindel and Carol Nozinski led the decorating committee. Thanks to all who helped to make the party one of our best ever. Over 29 member families participated!
The 2017 officers were installed and, the DJ played on...
~~~
Hard Copy Scrapbooks to be Discontinued
For many years former member Cathy Petrie was our club photographer who each year assembled a beautiful annotated scrapbook of the year's events.  The scrapbooks are in the Club for all to enjoy.   For the last two years, Trish Alpet has continued the scrapbooks.  Few ever look at the scrapbooks and  it has been very difficult to get photos. For some reason, members just will not share! For the most part, the available photos are the same as those on the website in What's Happening.  Since the What's Happening  articles are saved from year to year and are available online, it has been decided to discontinue the hard copy scrapbooks.
~~~
Trivia for the Scientific Minded
We all know that the first derivative of position is velocity, and the second is acceleration. Most have heard that the third derivative of position is the "jerk". But, do you know what the fourth, fifth, and sixth derivatives are?  Hang on now, this is for real!  They are the "snap", the "crackle", and the "pop"!  And, that's the truth!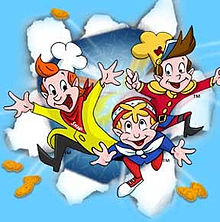 ~~~
Santa Visits PYC
Santa arrived by boat to visit with the children of Poquoson Saturday evening November 27.  Cookies and gifts were provided to each child.  Refreshments of soft drinks and cider were enjoyed by about 70 visitors and children. Many were younger families from our area.  Maybe if we cross our fingers we can bring in a new member or two!
Les and Dianne Nagle, Shirley and Gary Myers, Tom and Sally Stephens and a bunch of helpers work hard to put on this event for our kids every year.  Many thanks to Santa's crew!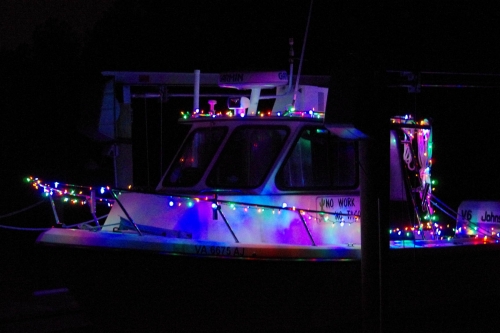 Photos by Virginia Roberts and Roy Schenck
1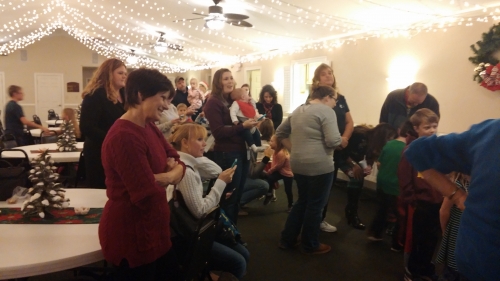 2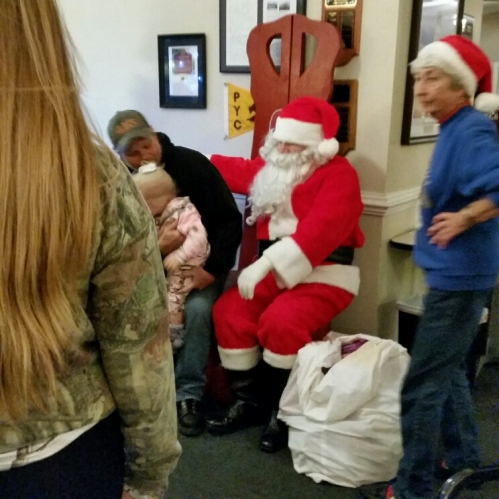 3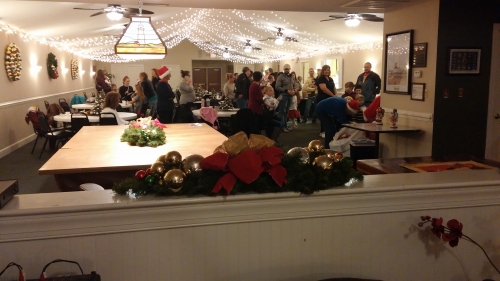 4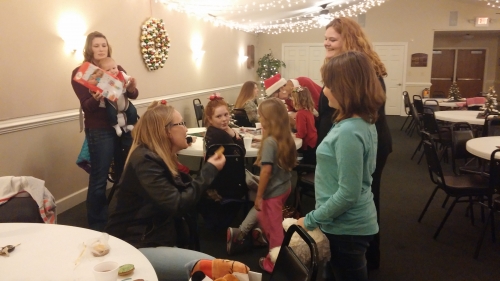 5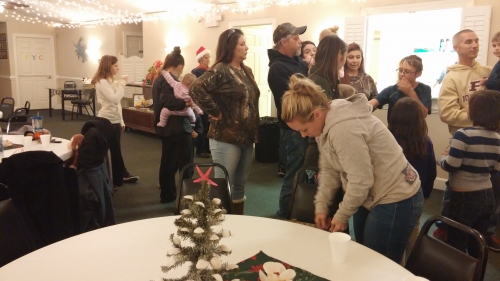 6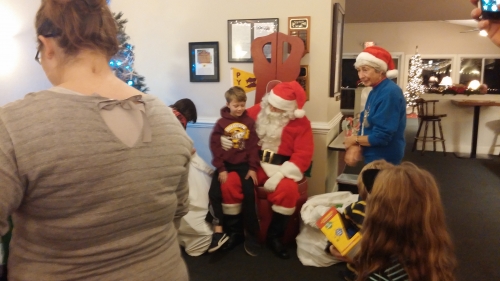 7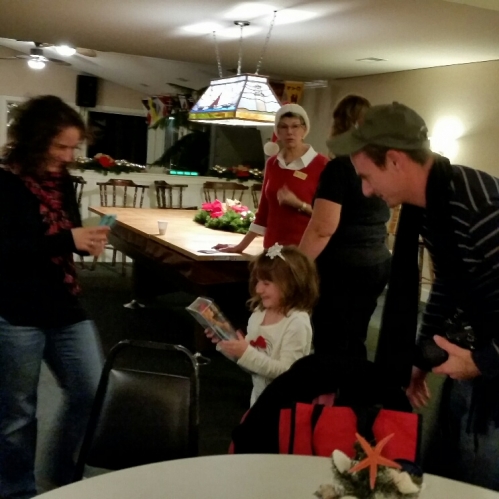 8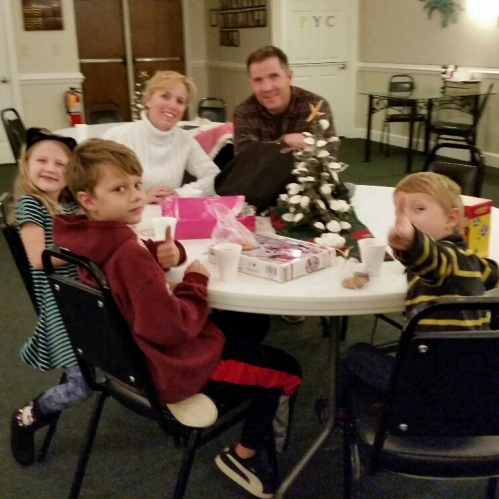 9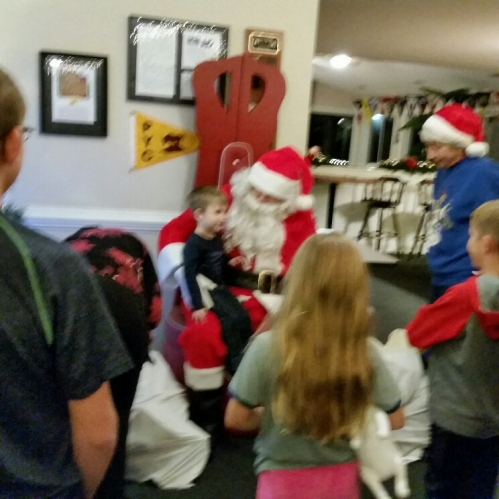 10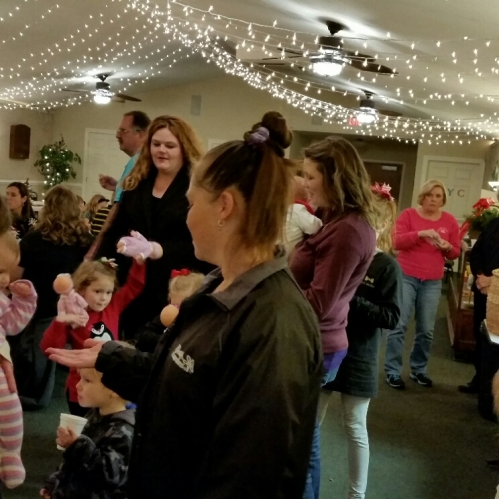 ~~~
PYC Dines Out
About once a month PYC members gather at a local eatery for an evening of fine food and drink.  Here are some photos from our July event in Matthews provided by Randy Pine:
1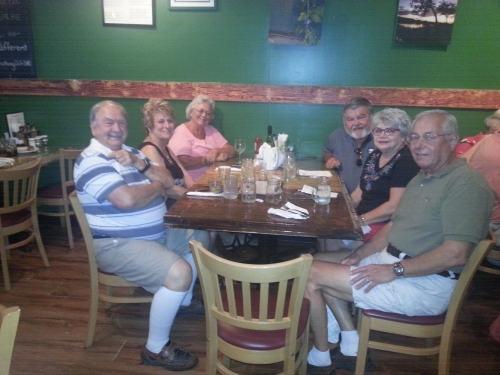 2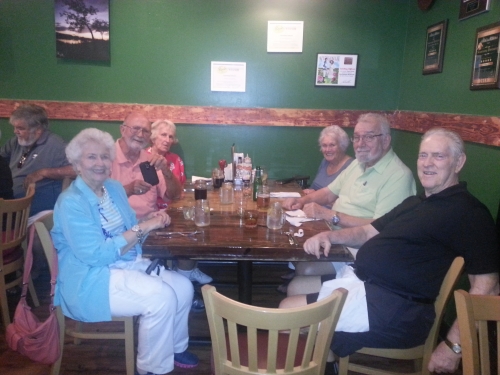 3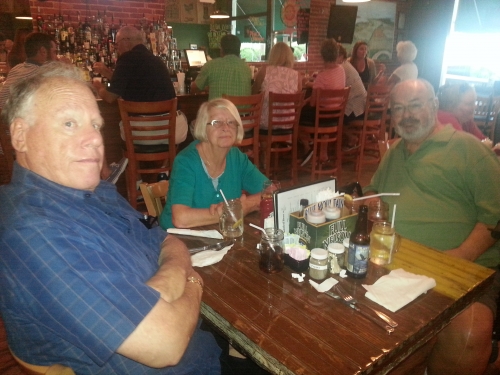 Cookies Wrapped in prep for Santa's Visit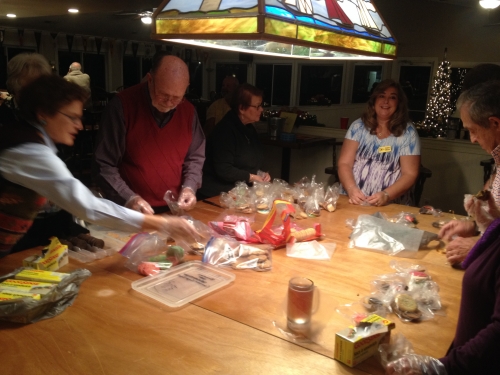 Members joined in to wrap cookies for the kids who will come to visit  with the Santa Saturday, November 26.
~~~
Newsletter Moved to Announcements Menu
Please note that the current Newsletter selection is moved to the Announcements Menu.
~~~
Annual Shareholder Meeting November 8
The annual shareholder meeting and election of officers was held. Unfortunately, the commodore, who as it turned out, was a bit sicker  than he though, OD'd on cough syrup and could not attend or even provide materials for the meeting.  Ray, Mike, Sally, and Mike filled in and got the job done.  
Since the  slide set was not made available for the meeting, here is a link to those:
Again, the commodore expresses his apology and thanks to all.
 ~~~
2017 Nominations/Election
The 2017 slate of officers will be elected at a member meeting to be conducted on ELECTION DAY, November 8, 2018.  Please be sure to provide your proxy if you will not be in attendance at the meeting.
Click here for the 2017 slate of officers
Spanish Galleon Replica to Visit Yorktown
Click here for detailed information
Hokulea Returns to Poquoson
Early on Saturday morning, October 22, members of Poquoson Yacht Club were on hand to welcome the Hokulea on a return stop in Poquoson after its voyage to northern cities during the summer.  Mike Stephens made arrangements for the seagoing canoe to dock at the Whitehouse Cove Marina. A reception party was held in the evening at the home of Melissa and John Spiszer. Ray Vernall received a signed photo of the boat to be presented to the Poquoson City Council in appreciation of the hospitality the city has afforded the crew.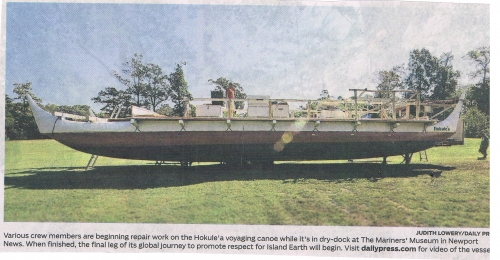 The Hokulea continued its journey with a stop in Newport News for repairs at the Mariner's Museum. Early in November, the canoe will continue southward to Miami and then to the Panama Canal and home to Hawaii.     Click here for Daily Press article.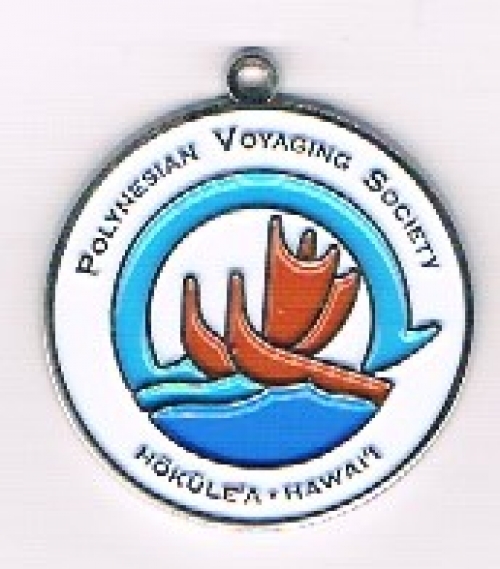 Poquoson High School Sailing Team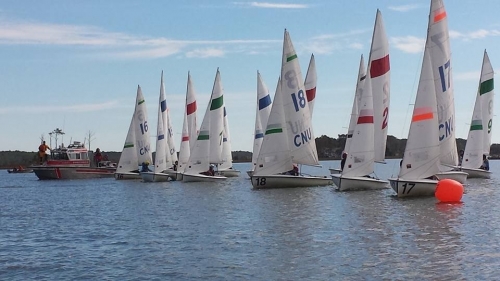 Pot Luck Attendandance was GREATLY Expanded Sept 3 when Hurriacane Hermine fouled up plans for a Boating Labor Day Weekend.
Send your storm photos to Ed Roberts
Cruise to The Oyster Farm Marina at Kings Creek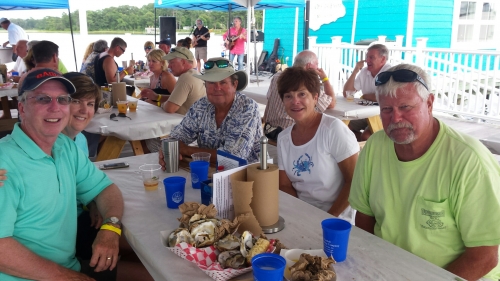 Cruise to Norfolk Yacht Club
The weekend of July 8, Fleet Captain, Kathy Myers arranged for our members to visit the Norfolk Yacht Club. Click here for a bunch of photos.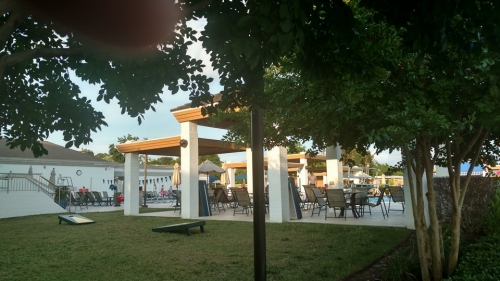 July 4th at Larry and Margaret's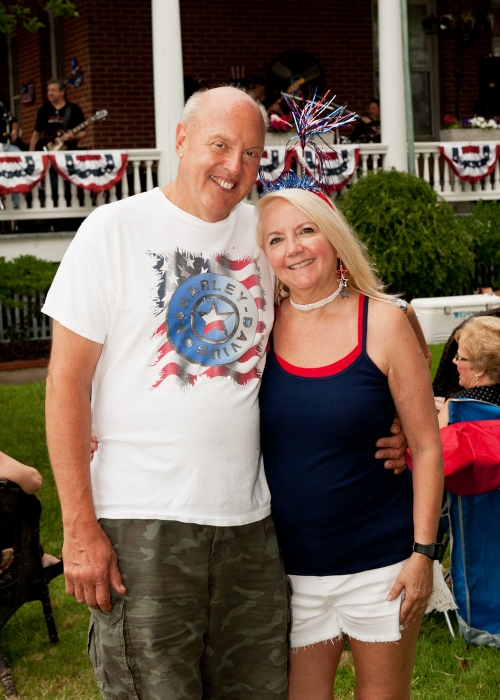 The threat of sever thunderstorms loomed but the gathering at  Larry Svihla and Margret Treo's place at  Fort Monroe was great fun for all who dared to attend. PYC members along with the Poquoson Kiwanis enjoyed a great party, band, and the annual Fort Monroe Fireworks Display. Click here for more photos
Discount Offer From Baltimore Marine Centers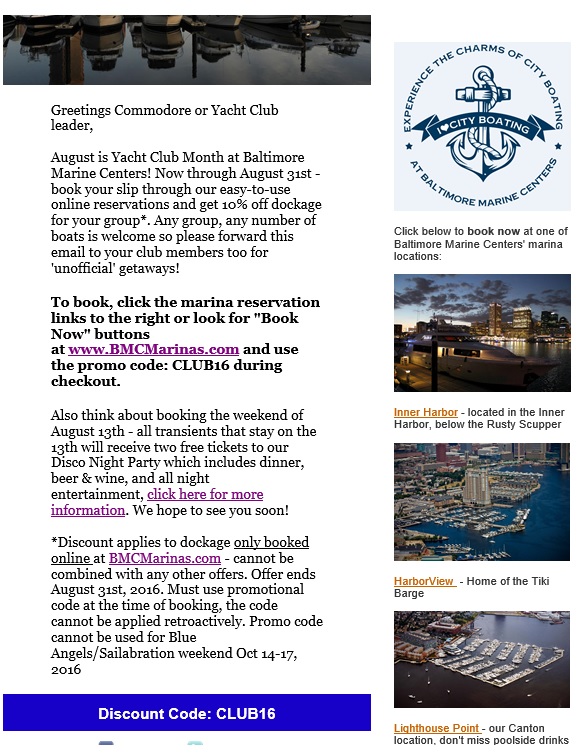 ---
Summer Breeze Wine and Cheese Party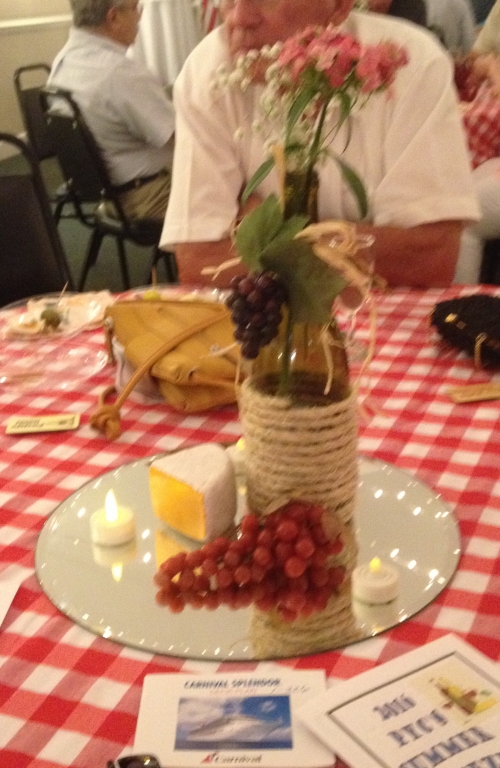 Talk about a gala event!  The 2016 Wine and Cheese Party was spectacular--great wines and hors d'oeuvres that were out of this world! Click here for photos and details.
~~~
Memorial Day Cruise to Cape Charles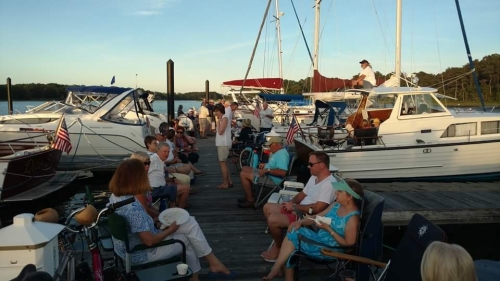 Photo by Larry Svihla                                                          Click here for more photos
~~~
Blessing of the Fleet--May 22
Nearly 60 members braved raining weather today to attend the PYC annual Blessing of the Fleet.  Three brave souls with umbrellas shunned the rain to raise the American flag while the rest of us, dry and inside, watched while the National Anthem was played. An inspirational blessing was delivered by guest minister, Angela Costello. A lunch of barbecue followed.  Thanks to Fleet Captain, Kathy Myers and her team for organizing this special event.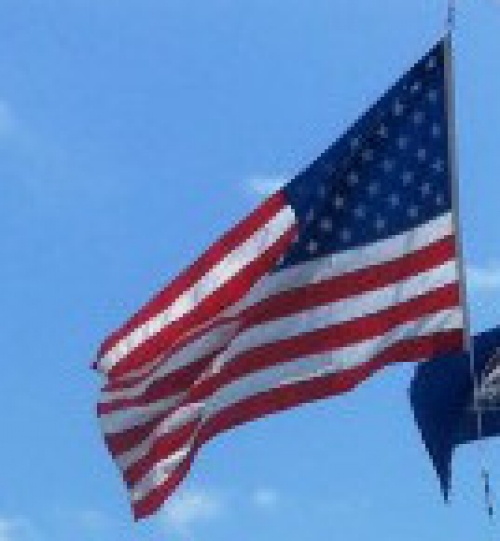 ~~~
PYC Dines Out 
16 members and guest enjoyed dinner 18 May at  Yukihana Japanese Steak House in Hampton.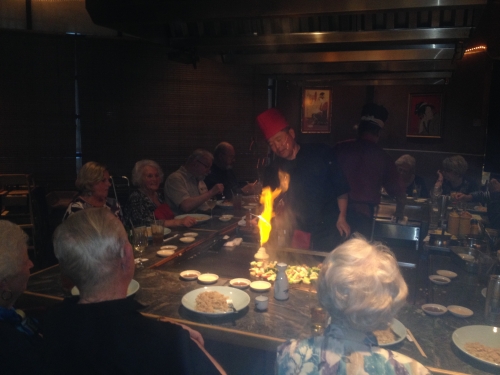 ~~~
Rocking for a Cure Featuring the Original Rondels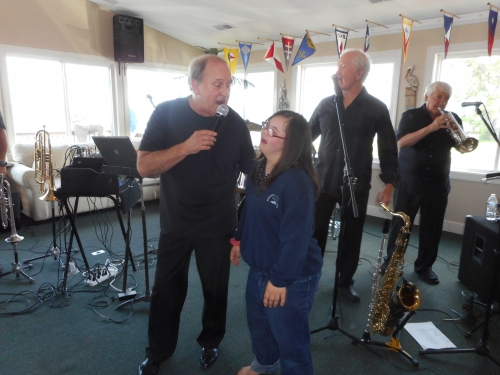 A party for the benefit of the American Cancer Society was held at the club on May 15 and was supported by many Poquoson Yacht Club members. Barbeque was provided by the Poquoson Kiwanis Club. PYC members contributing to the event included: Pat and Buddy Green, Fred and Pat Kimsey, Sharon and Ed Harper, with former members Valrie and Dickie Morgan who we hope to entice back to the club soon.  Click for more photos.
Video: Hanna Performs with the Rondels
~~~
 Congratulations Jeff Brown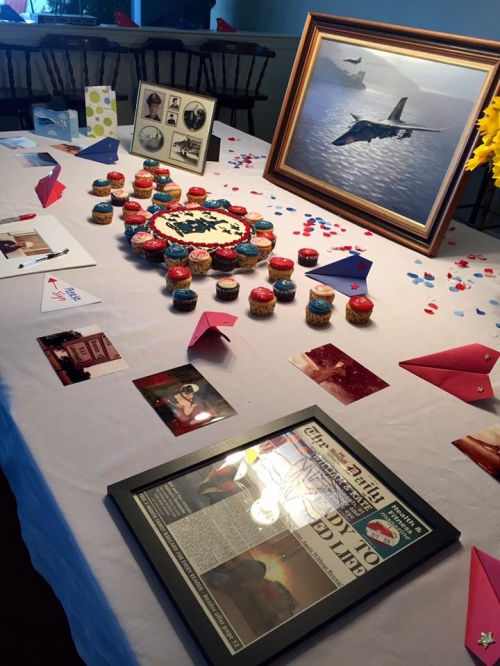 Photo by Lara Ferry
Congratulations on your retirement, Jeff!  
~~~
Cinco de Mayo
Cinco de Mayo was celebrated a day  late this year.  Click here for a collection of photos by Fred Kimsey.
The Hokulea visits Poquoson enroute to Yorktown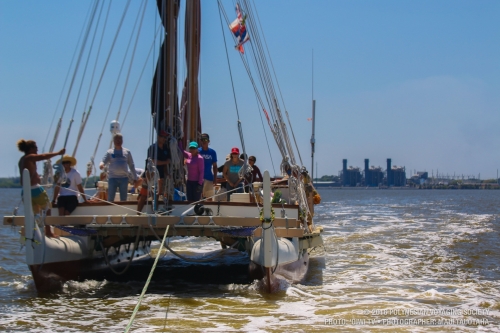 Vice Commodore Mike Stephens coordinated an escort of the Hokulea as it continues on a world-wide voyage.  On April 23, Bobby Scott and Henry Freeman  escorted the craft from Newport News to Poquoson Marina where it was berthed for an evening before continuing to Yorktown on the York River the following morning. A party was organized by Debbie Scott for the crew of the Hokulea  and PYC members at the Scott home. According to Debbie, we can look for another visit sometime next fall.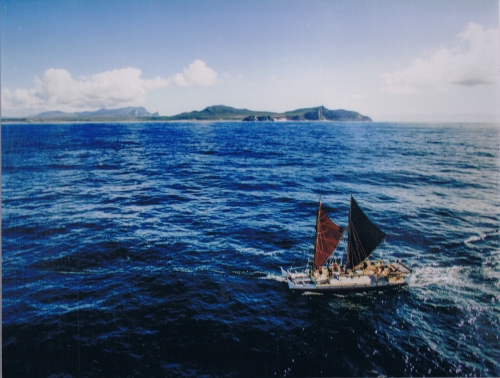 This photo was presented to Poquoson Yacht Club by the crew of the Hokulea in appreciation of the reception provided by PYC members.   The photo is signed by the entire crew and will be displayed in the club when we get it framed.  The photo was taken as the Hokulea rounded the southern tip of South Africa at the Cape of Good Hope.
~~~
Golf Tournament- April 22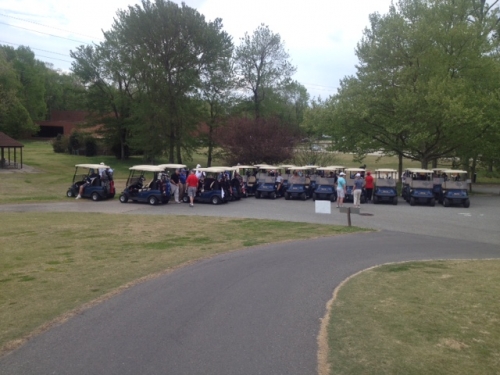 Photo by Mike Stephens
The Golf Tournament was held on April 22 followed by dinner at PYC.  The results have not been provided but will be posted here when available.  Mike Stephens said the picture above was taken when everyone was still dry!
~~~
Steak Night w. Frank Sings Frank
Click the video to see our ladies dance to Cocabanana!
Joe Discenza's Steak Night was again a roaring sold out success!  The steaks were wonderful and many of our members, organized by Sally Smith, piched in to make event run very smoothly this year.  
Frank Cubillo, "Frank Sings Frank", provided two hours of uninterrupted entertainment supported by his daughter Christina.  This was the third year we have had Frank who delivers a memorable performance, always with "New York, New York" as the grand final number.
Thank's to all that made it happen:  Cooks and Grill: Joe Discenza, Larry Svihla, Rick Corn;  Kitchen: Sally Smith (the boss), Louis Blume, Carole and Ray Nozynski, Don and Penny Schindel; Decorations: Carole Nozynski, and Penny Schindel; Bar:Mike Greenwood, Tonya Arthur, Burnie Gore, Bill and Julie Johnson; Reservations and Collections: Ed Roberts.  And, special thanks to Virginia Roberts who found Frank for us three years ago.
Joe has decided that we WILL invite Frank back next year!
Photos     Larry Svihla's New York!
~~~
The price of all beer is now $2.00
~~~
Use of the Integrated Reservation System is Steadily Improving
Since October we have been surveying  responses.  The goal is to get everyone to respond to the invitations to help with our planning for meals and events.  Many thanks to those who faithfully respond!  Remember: Please try to RSVP for Friday meals before Wednesday.
Members may click here to see the IRS Honor Roll.
If you need help, do not hesitate to contact Ed Roberts or Randy Pine.
~~~ 
St. Patrick's Day at PYC
PYC celebrated St. Patrick's day on Friday March 18. About 90 folks enjoyed a great meal of corned beef and cabbage followed by an Irish-inspired version of BINGO created and lead by Andrea Hagner.
~~~
 PYC Members to Help With Foodbank Distributions
March 22
 Members of PYC along with members of the Poquoson  Exchange Club will man the Foodbank Distribution Center from 10:00 AM to 1:00  PM on March 22 at the Old Municipal Building on Poquoson Avenue.  All help will be gratefully appreciated.  Please contact Pat and Buddy Green, (757) 868-6442/Buddy's cell 751-5772.
~~~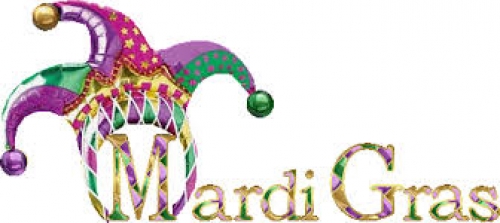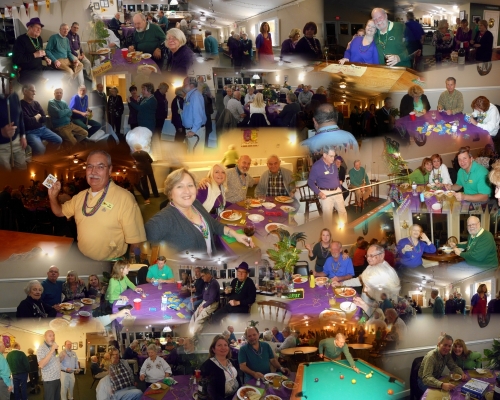 Friday February 5 was Mardi Gras Night at PYC.  A wonderful dinner of shrimp creole was followed by a game of Mardi Gras Trivia led by Andrea Haggner.  C'est un Vendredi Gras?
Pool Tournament
CANCELED
The 11th annual Pool Tournament will be held at the club on Saturday Feburary 13. 
New Attractions in the BAR
Two new features are being introduced at the PYC bar:
1. Mike has loaned the club one of his personal pin-ball machines.  Rumor has it that some folks stayed late into the evening last Friday intent on beating the machine!
2. And, if you prefer drinking to pin-balling, the bar will be conducting a tour of craft beers!  Details are below.   You can quickly find the "Beer of the Month" by clicking on "--Beer of the Month" in the Select Menu.  This is another great idea of our resourceful bar manager, Mike Greenwood!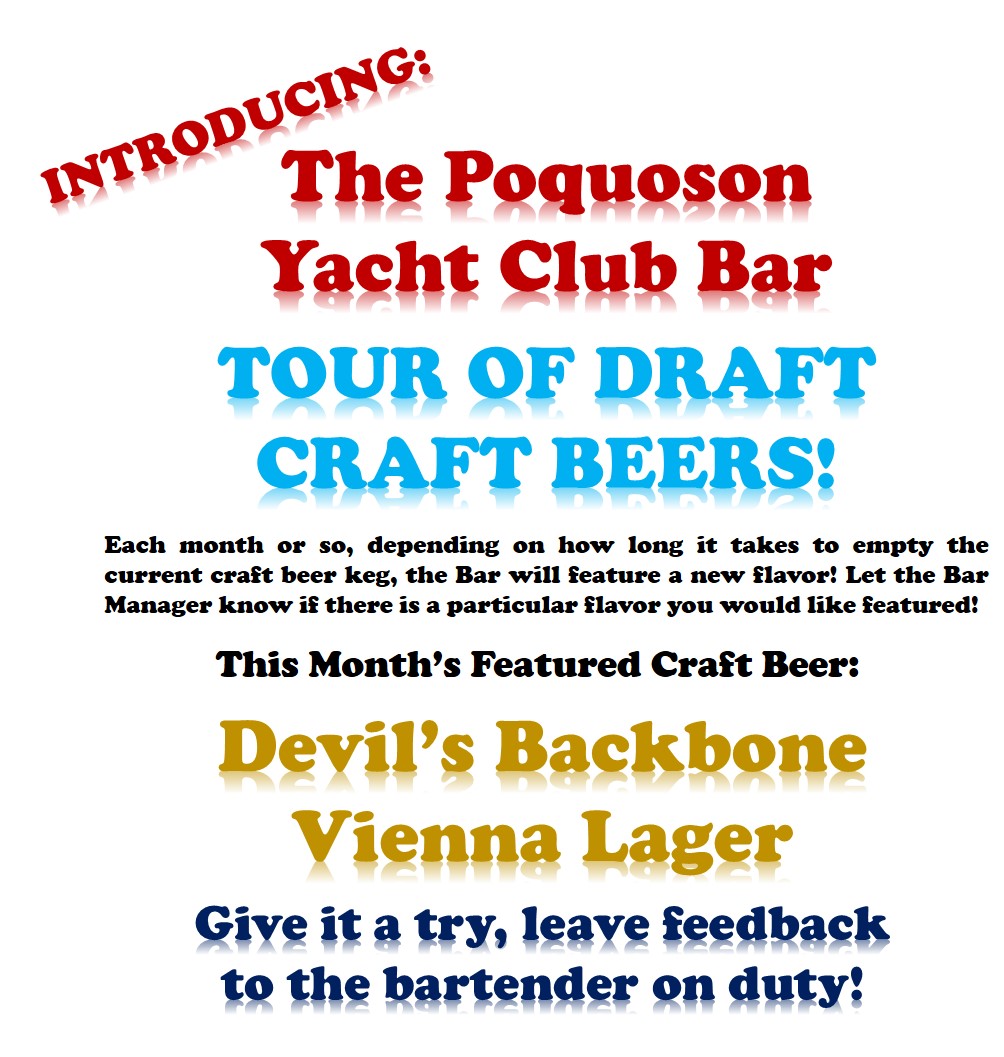 Relay for Life Auction
Sharon Harper invites all to attend the 19th Annual Auction to benefit The Relay For Life
11th Annual Chili Cook-off
The 11th Annual Chili Cook-off, chaired by Mike Stephens, was a tremendous success with over 80 members and guest in attendance.  Thank you Mike and all who helped present the event!
Winners
Jerry Coffman  Beef  chili
Tonya Arthur    non-Beef  Chili
People's choice  Lawrence and Kathy Myers
Best Decorated  Rick & Earleen Corn
Judges
Our first chili judge was - Sabena Meyers in addition to being a physician, and a mother of two teen age daughters, she is involved with fostering  abandoned dogs. Her husband  David, is a former Army helicopter pilot.
Our second chili judge was Paul Trgovac, President, PFT Consulting and is involved with USAF Logistics.
Our third chili judge was Lisa Ruffieux In addition to being a mother to two teen age daughters she, is the Principal of Grafton- Bethel Elementary School.
Charlie Hudgins,  of the Portsmouth Yacht Club, was our judge of the decorations.
Beef Chili winner, Jerry Coffman, dressed for the occasion!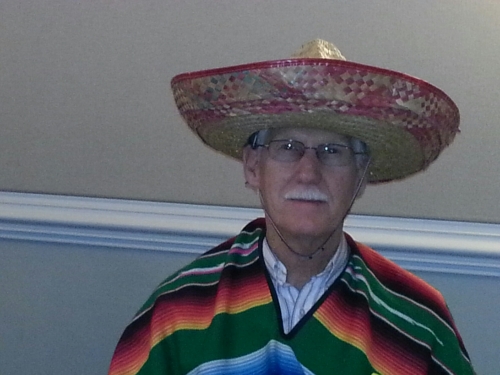 photo by Randy Pine
Click here for photos by Fred Kimsey and Randy Pine