Fleet Captain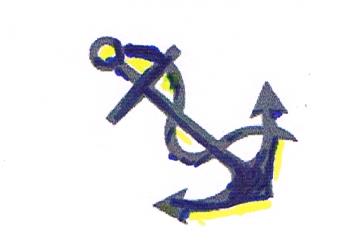 MAY 21
Blessing of the Fleet
2017 PYC BOATING SCHEDULE
JUNE 23-25 (2 nights)
Smithfield Station, Smithfield, VA
Olden Days Festival
Make reservations as soon as possible.  Phone number is 757-357-7700.  Tell them you are with the Poquoson Yacht Club.  Website is smithfieldstation@smithfieldstation.com
NO POT LUCK THIS TRIP
 JULY 3-4 (2 nights)
Riverwalk Marina, Yorktown, VA
4th of July Fireworks
Reservations are full as of 2.8.17.  Call marina (757-890-3370) to be placed on waiting list.
AUGUST 4-7 (3 nights)
Oyster Farm Marina at Kings Creek, Cape Charles, VA (37.280385N, 76.008646W)
Oyster Festival and Boat Docking event
Reservations may no longer be available due to demand.  Marina number is 757-331-8640.  Tell them you are with the Poquoson Yacht Club.
 SEPTEMBER 1-4 (3 nights)
 Windmill Point Marina, White Stone, VA (37.3695N, 76.1742W)
Contact marina for reservations.  Email is windmillpointmarina@gmail.com.  Phone number is 804-436-1818.  Contact is Woods.
MORE TO COME!!
Marina Information
Hampton::

Marina: Salt Ponds

Telephone: (757) 850-4300

Marina: Bluewater Hampton

Telephone: 757-723-0793

Marina: Hampton Public Piers

Telephone: (757) 727-1276

Old Point Comfort Yacht Club
Telephone: (757)788-4308
York River:

Marina: York River Yacht Haven

Telephone: 804-642-2156,4766Chuck
Email: marina@yryh.net

Web: http://www. yryh.net

Eastern Shore:

Marina:  Oyster Farm Marina at Kings Creek
Telephone: 757-331-8640

Marina: Somers Cove Marina
Telephone: 800-967-3474,Jade & Suzanne
Email: 

Marina: Park's Marina  Tangier

Telephone: 804.891.2431

Marina: Hopkins & Brothers, Onancock 

Telephone:757.787.8220

Elizabeth River:

Marina: Tidewater Yacht Marina
Telephone: 393-2525
Email: marina@tyamarina.com

Marina: Waterside Marina
Telephone: 625-3625
Email:dock@watersidemarina.com

Lafayette River
Marina:  Norfolk Yacht Club
Telephone:  (757)423-4500
James River:

Marina: Gatling Pointe Yacht Club Smithfield

Telephone: 757.357.0693

Marina: Happy Hooker Yacht ClubHayes

Telephone: 804.642.0768

Marina: Kingsmill Marina, Williamsburg

Telephone: 757.357.0693

253.3919

Virginia Beach::

Marina: Marina Shores Virginia Beach

Telephone: 57.496.7000

Northern Neck:

Marina: Mathews Yacht Club Mathews

Telephone: 804.725.3165

Club Manager: Mark Letchworth

Email: mycmanager@hotmail.com

Marina: Fishing Bay Harbor Marina, Deltaville
Telephone: 804-775-6800
Email: info@fishingbay.com

Rapahannock River::

Marina: Tides Inn Marina
Telephone: 800-843-3746804.438.5222, Jay
Email: info@tidesinn.com

Marina: Upton's Point Marina, Urbanna

Telephone: 804.758.2613

Marina: Urbanna Yachting Center, Urbanna

Telephone: 804.758.23422344

Marina: Dozier Port Urbanna

Telephone:804.758.0000