The Poquoson Yacht Club club house is available for rental for a wide range of activities:
Rentals are administered by:
 Jeff and Nina Brown (Chairman)   757-868-0315   jbrownva@aol.com
 Sally Smith (Co-Chairman) 757-868-9608 Â  Sallysmith@verizon.net
Rentals are available Saturday through Thursday when not reserved for PYC activities. The club house is always reserved on Fridays for PYC Friday dinners.  Please check our Calendar of Events and Rentals to see if the date you want is available.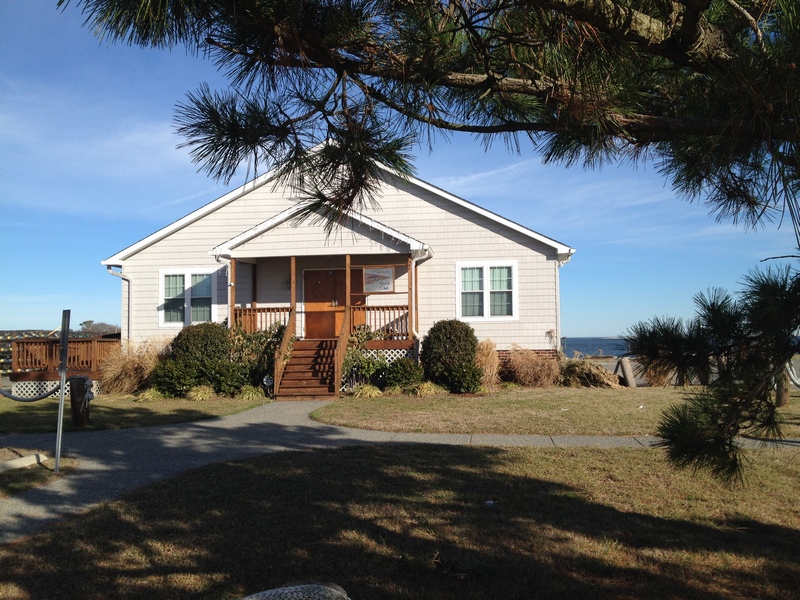 Entrance on Messick Road, Poquoson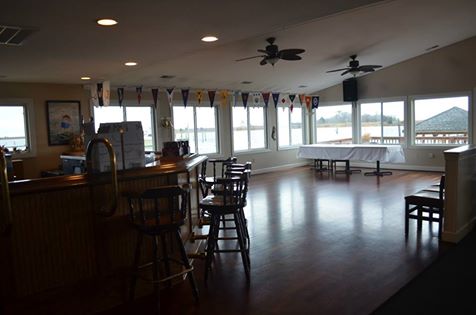 p002
Bar and dance floor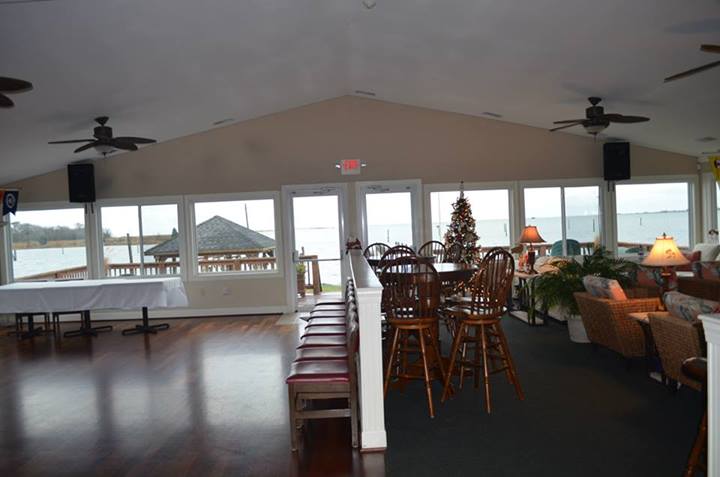 The view from the dance floor and sitting areas is spectacular! p003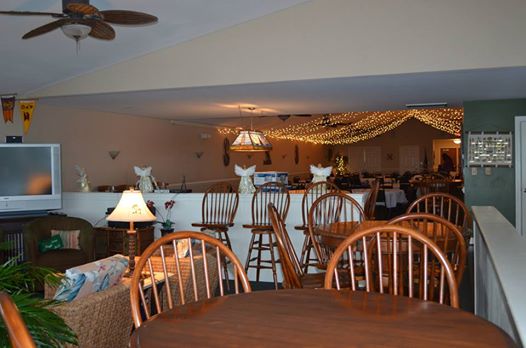 p004
 Main dining area decorated with our wedding lights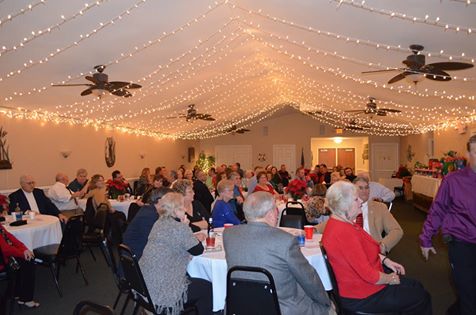 p005
We can seat about 112 people.  The maximum building occupancy is 217 people.
The French-Martin wedding in June of 2016 was catered by The Cooking Lady Click here for more photos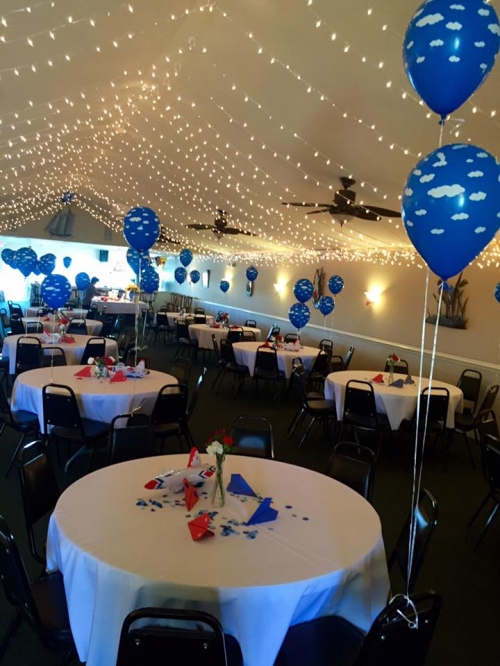 Decorated for a USAF retirement party.  Photo by Lara Ferry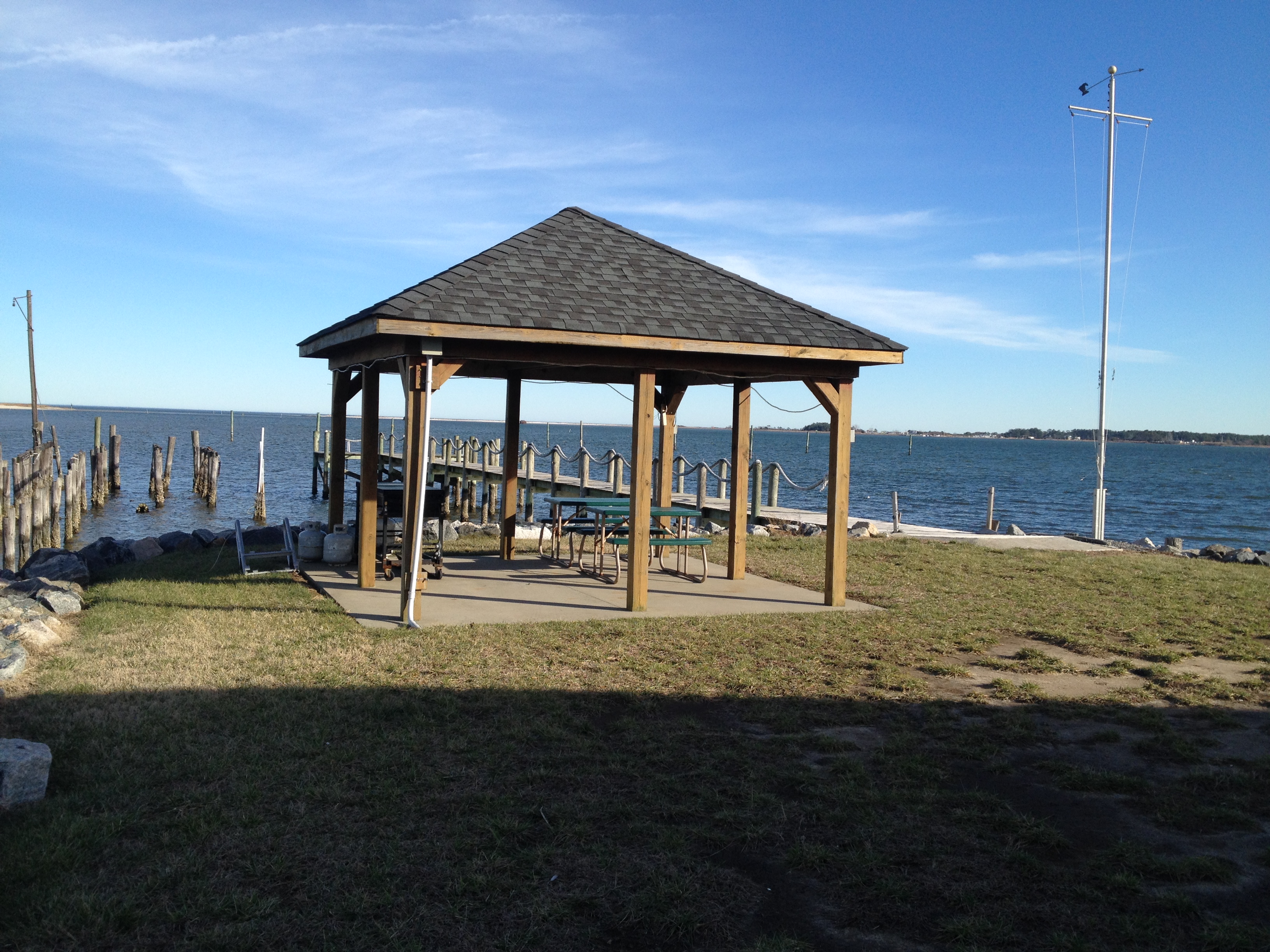 p006
The gazebo is perfect for outside barbecues--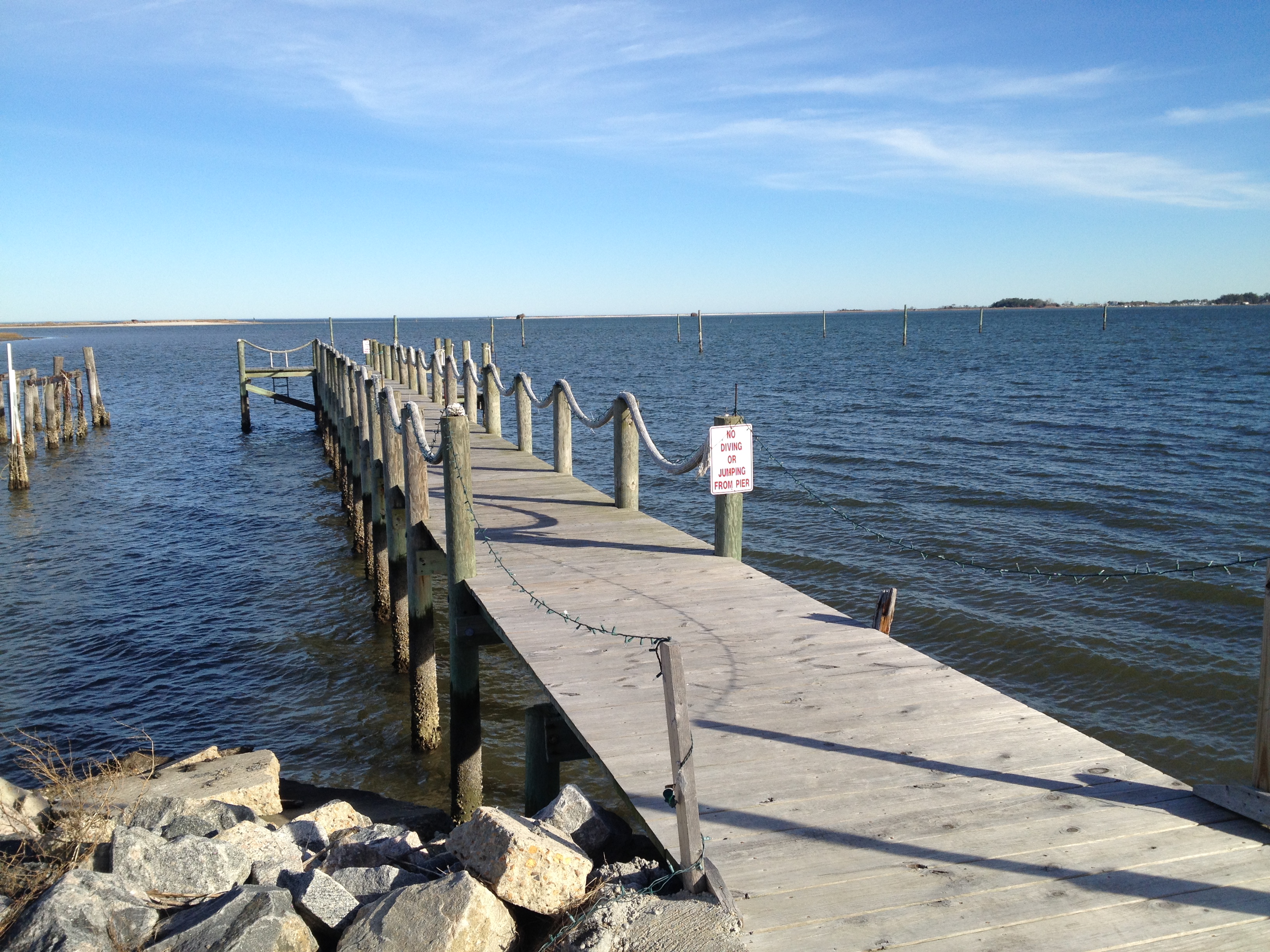 and who doesn't enjoy a walk over the water on our dock.  Some folks even come by boat! p007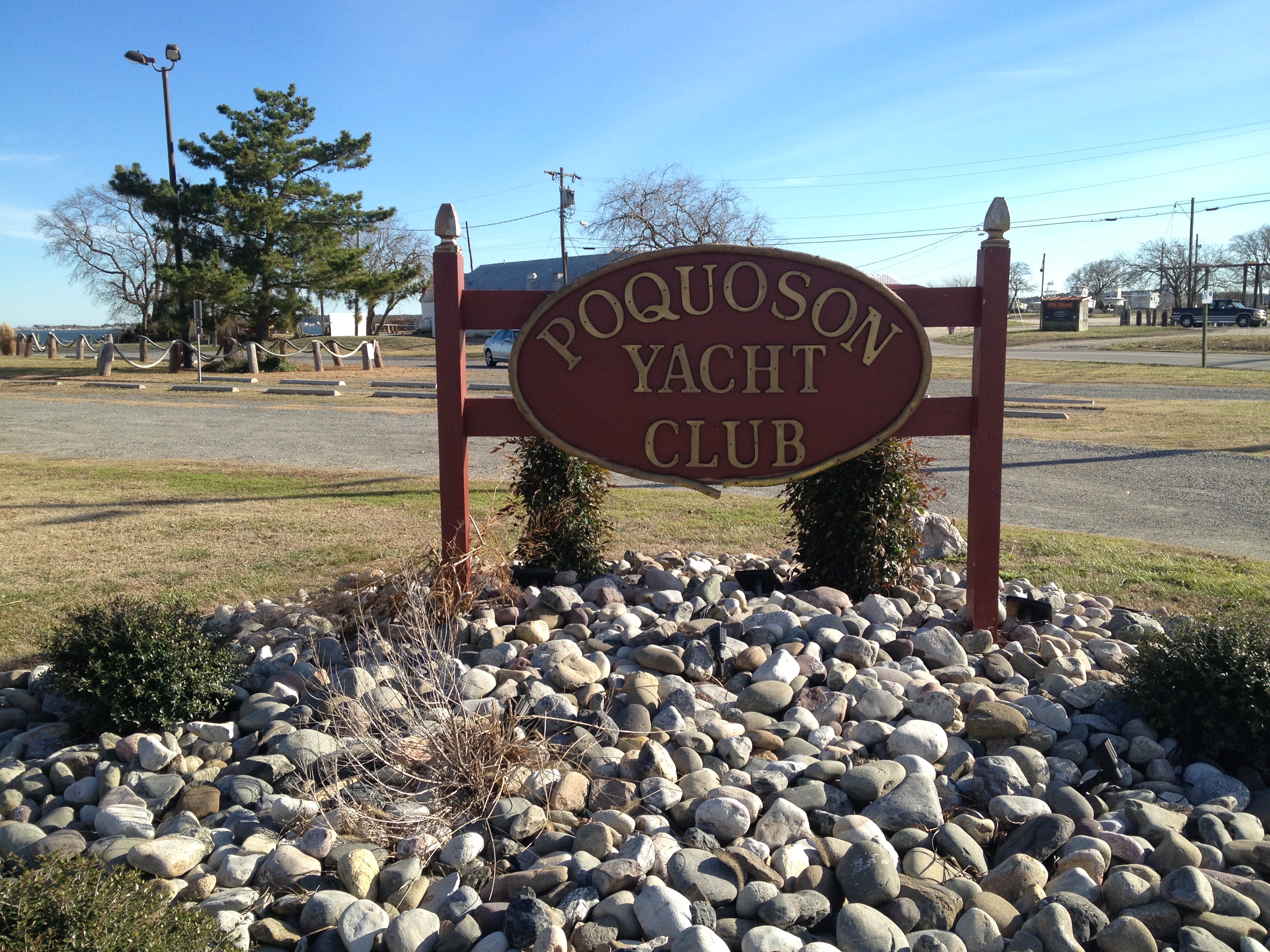 You can't miss us, near the end of Messick Road in Poquoson. p008

Come early (or stay late) and you may see a beautiful sunrise!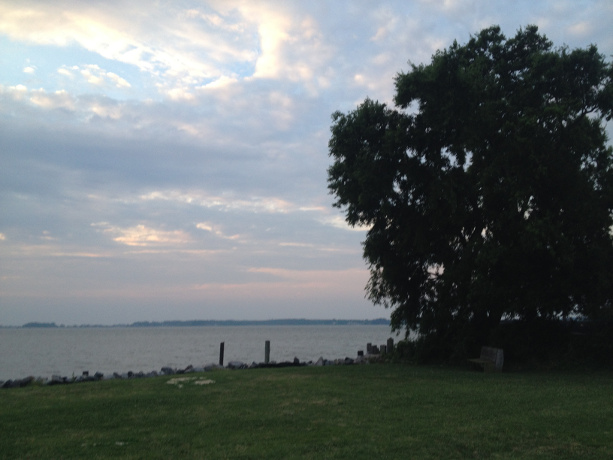 And, for solitude or special moments with a special someone, try the park bench overlooking Back River near daybreak.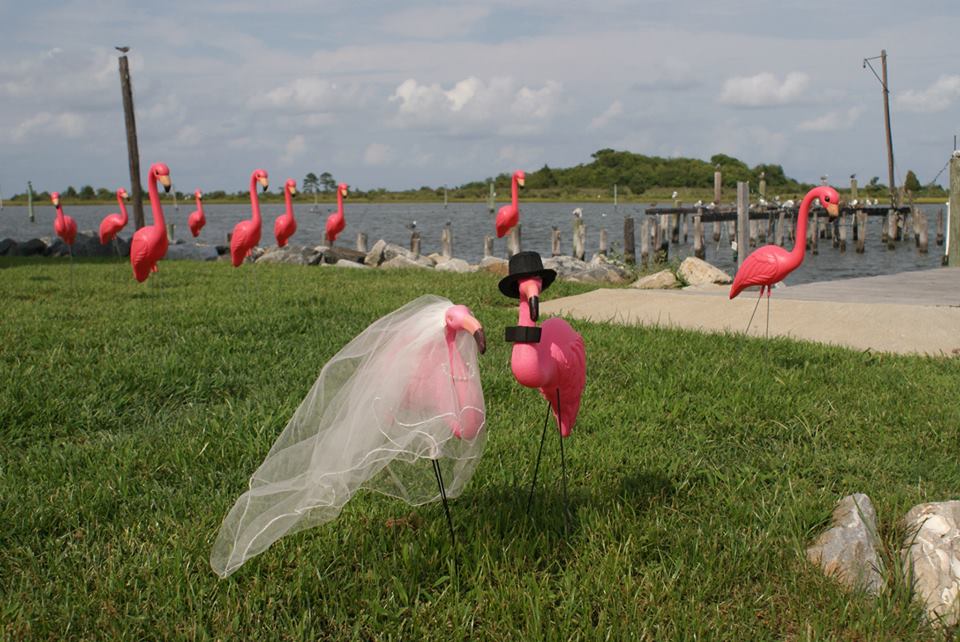 Photo by Kendra Merrell
And, you never know who might just drop in!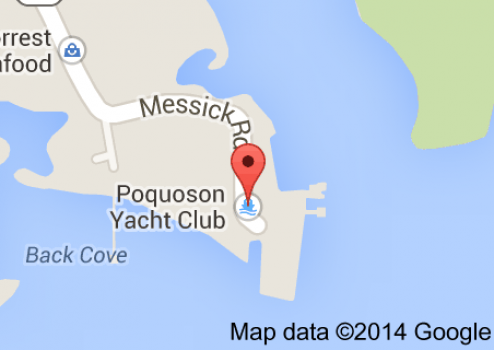 p010
For detailed information about renting the clubhouse, please review the PYC Rental Rules (available at top of this page).
Non-members must rent through a PYC member who will sponsor and take responsibility for such rentals.